In the five-year program started in 2003 for establishing a center of excellence (COE) for research and education, we have devoted ourselves to reconstruction of engineering disciplines based on mechanics driven by visions and aims appropriate for the new century. That is to say, we have been exploring how mechanical engineering and technology could help in converting the exceedingly expanded human sphere into a sustainable system that can co-exist with the earth, and also in materializing sound and comfort lives as well as a safe and secure society for people with diverse senses of value. We focused mainly on the energy and biomedical fields in addition to the modeling/simulation technology, which supports leading design of future mechanical systems. In an open international environment, more than a hundred people, including faculties and Ph.D. candidates, have been involved in this program to establish a base where transdisciplinary research activities can be created beyond generations and departments. Such base has also enabled us to engage in various attempts to cultivate able young people.
Reflecting on all the above achievements, major outcomes of this COE program can be summarized into the following three items:
Promotion of research projects beyond the frames of specialties and/or departments, and vision-driven research projects,
Innovation of postgraduate education programs, clear definition of the aims, and awareness raising of the teaching staff and students,
Sharing of visions and aims between industry and academia towards attainment of research and education goals.
Especially, concerning the postgraduate education, I feel it is a unique achievement of our COE program that both teaching staff and students have realized that, in order to achieve human resource development based on the visions and aims in the new century, it should be necessary to rebuild education programs as concrete means to nurture basic grounding, professional knowledge, literacy, and competency, and introduce an effective monitoring system to check the degree of achievement. We have actually promoted an organized and systematic reformation.
This program is closed in this fiscal year, but we will make even more efforts in maintaining our activities as an international education and research center. On behalf of the 21COE program members, I would like to sincerely acknowledge supports from many people in industries, other universities and government offices in a variety of forms, and express our deepest gratitude to them.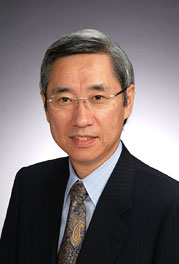 Nobuhide Kasagi
Program Leader